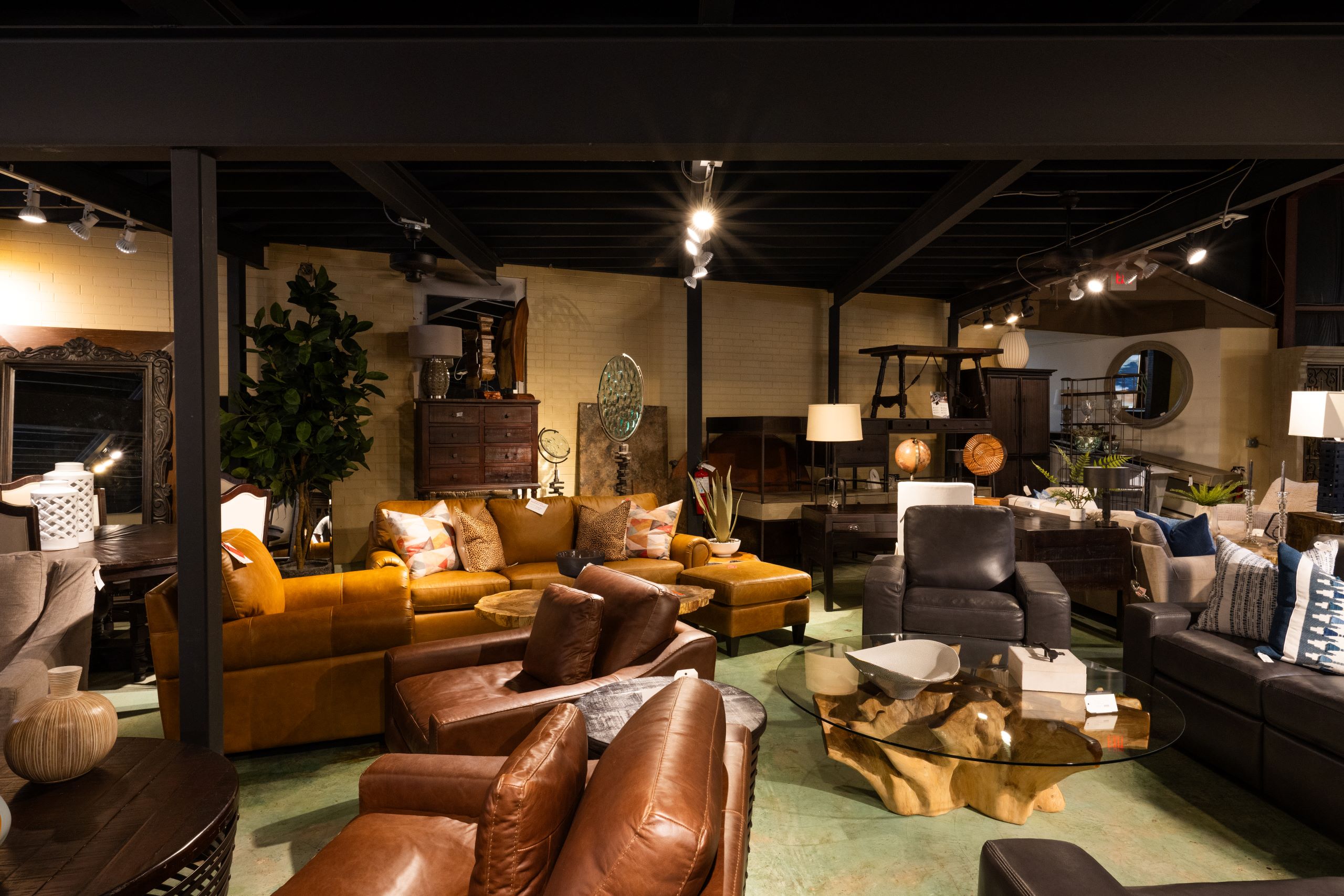 A Guide to Choosing the Perfect Living Room Furniture
Welcome to Furniture Source International, where we understand that your living room is the heart of your home. It's a place for meaningful conversations, quality time, and relaxation. Choosing the right furniture to match your home's aesthetic and create a comfortable environment can be daunting. That's why we've created a comprehensive guide to help you choose the perfect living room furniture that fits your family's needs. Don't settle for average when it comes to expressing the heart of your home – opt for lasting pieces that will bring comfort and style for years to come.
Defining Your Space
Expressing your style is important, and there are no strict rules when it comes to designing your living room. Whether you want a unique standalone expression or a cohesive theme throughout your home, visualizing your living room's overall feel is key. Consider how your living room will be used and the amount of traffic it will receive. If you have children or pets, you can still have your dream sofa or loveseat by choosing easy-to-clean materials.
Creating Your Perfect Living Room
Once you've determined the purpose and use of your living room, it's time to choose a focal point. This could be a built-in feature like a fireplace or a movable item like a TV. The rest of your living room design will revolve around this focal point, dictating the placement and layout of each piece. When arranging furniture, take into account the size of your room and consider mixing and matching pieces to add depth and variety. Don't forget to measure your space and the furniture before making any decisions.
Size and Placement
In arranging your living room, remember the importance of location. Even in larger rooms, improperly placed furniture can make the space feel small and cramped. Strategic placement can make even small spaces feel comfortable and can accommodate numerous guests. Here are some guidelines to consider:
Avoid pushing furniture against the walls. Instead, create a space conducive to conversation by pulling furniture inwards.
Think about the traffic flow in your room and avoid placing furniture where it obstructs foot traffic or creates inconvenient pathways.
Leave room for accent pieces such as rugs, tables, floor lamps, or shelving.
Colors and Textures
There are no strict rules when it comes to color schemes and textures in designing your perfect living room. Mixing complementary colors and textures can add warmth and depth to the space. However, be cautious of overwhelming the room with too many variations. A continuous color palette throughout your home can create a calming and welcoming atmosphere, but if you prefer a more vibrant look, consider incorporating pops of contrasting colors through throw pillows, accent rugs, or upholstered chairs. Mixing textures, such as pairing a leather sofa with upholstered chairs or a wooden coffee table with metal side tables, can also add tasteful contrast.
Accent Pieces
Accent pieces may not steal the show, but they contribute to the personality and expression of your living room. From artwork and books to tables, pillows, and rugs, the right accents can tie your furniture together. Some accent pieces may serve practical purposes, like end tables or bookshelves, while others are purely for aesthetics. Choose meaningful and functional pieces that enhance your space without overwhelming it.
Bringing it All Together
Now that you've determined your living room's focal point, purpose, color palette, and accent pieces, it's time to visit Furniture Source International's showroom. Bring your ideas, swatches, visual boards, and imagination, and our expert team will guide you in selecting the perfect furniture for your living room. With our range of custom fabrics and showroom displays, you'll find high-quality furniture that is designed to last a lifetime.
Share This Story, Choose Your Platform!